We may not have it all together, but together we have it all. This saying of unknown origin is particularly meaningful and relevant for dancers. On the one hand dancers must focus on the development of individual movement vocabularies, but they must also learn to explore forms and structures within an ensemble. Dancers have the luxury of being able to view things from unique perspectives, yet interdependence is woven deeply into their work as artists. All artists who understand the collaborative aspects of ensemble know they can often accomplish much more together than the group's individual talented members could ever achieve on their own.
More Than One Voice Opens Up Possibilities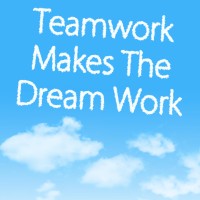 While having more than one voice opens up possibilities, it can also be challenging. Life, like dance performance, is all about truthfully connecting with people around you whether you're gathering as dancers, meeting in a group, or convening as a family. Just as dancers must engage with one another in an ensemble work, it is the connection with those around you that helps you shape and find the whole, regardless of the type of group. Artists learn to listen, they solve problems, and they recognize and use others' strengths.
View the original post by Dr. Patrica Hoy at: Dance Advantage